Home
Welkom op de website van Mei Aoi, oorspronkelijk afkomstig uit Maleisië, is geoefend kalligrafe en kunstenares.
Op deze website leest u meer over de mogelijkheden van cursussen, taallessen en het bestellen van Kaligrafie en naamstempels.
Mei Aoi is sinds jaren in Nederland actief als Kaligrafe. Kleinere opdrachten maar ook voor een verzorging van speciale activiteiten bij uw themafeest. Mei kan (samen met haar collega's) o.a. verzorgen:
Naam op een rijstkorrel
Naam vertalen in het Chinees
Kalligraferen op rijstpapier
Chinese muziek
Chinese drakendans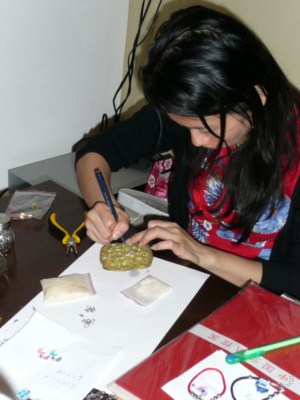 Verder heeft Mei cursussen in groepsverband of individueel. Kaligraferen en Chinees worden als cursus aangeboden.
Heeft u nog andere vragen na het zien van deze website, of wilt u informeren naar de mogelijkheden, neem dan contact op.
Neem voor de mogelijkheden bij feesten, evenementen en beurzen ook eens een kijkje op www.chinese-event.nl!
---